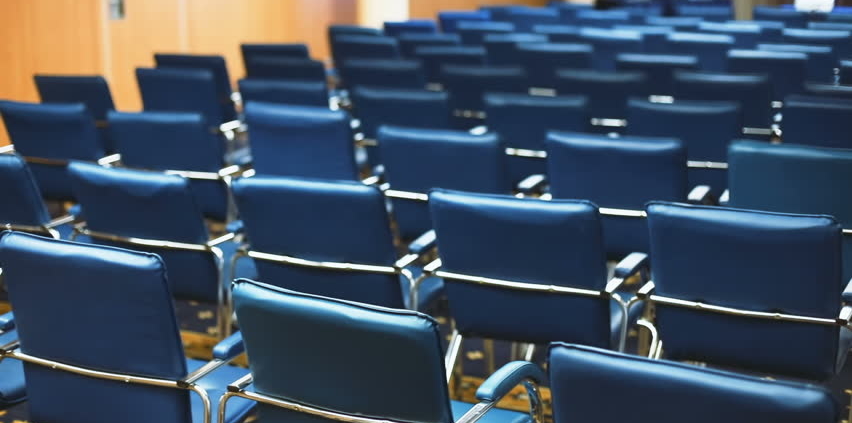 Measures implemented to combat the spread of the coronavirus may not only cause liquidity problems for companies but also make decision-making harder. This is becoming an increasingly pressing issue given the approaching deadline for closing the 2019 business year, the approval of yearly financial statements and annual general or members' meetings, which are especially relevant for companies listed on the Budapest Stock Exchange. Kapolyi Law Firm reviewed how general and members' meetings may be held under current circumstances.
As per Section 4(d) of Government Decree 41/2020. (III. 11.), it is unlawful to host indoor events with over 100 attendees. This affects several publicly listed companies on the Budapest Stock Exchange. Section 4 of Government Decree 46/2020. (III.16.) generally prohibits the hosting of events and meetings, and does not consider the convening and attendance of general meetings (or other decision-making bodies) of commercial entities to be an exception. Dr. Gábor Horváth, Senior Attorney at Kapolyi Law Firm, highlights that restrictive measures now affect smaller companies, meaning, executives must find alternative solutions.
What are the Options for Corporations Listed on the Budapest Stock Exchange?
Considering the current practices of the issuers and public limited companies listed on the Budapest Stock Exchange, it can be concluded that in most cases (provided that the currently enacted restrictions don't get lifted) the annual general meetings will be postponed. However, a few companies argued that the restrictions imposed by the Government Decree are not applicable to the operation of commercial enterprises and they are therefore only required to comply with the hygiene standards. According to Kapolyi Law Firm's Senior Attorney, the issued Government Decrees and the company law provisions for holding and convening general or members' meetings are conflicting. However, based on the principles of statutory interpretation, special provisions overrule ordinary laws. Therefore, in light of the current pandemic, Government Decrees override general legislation. But, considering that it is still not prohibited to visit your workplace, holding general and members' meetings pose no greater risk than visiting a larger workplace, if proper procedures are followed. Thus, current measures unduly restrict the decision-making mechanisms of companies. Many everyday scenarios, beyond the approval of the annual accounts, requiring decision-making can't be resolved. Several of these issues are easily remediable. Although no steps were taken yet, the Government is expected to permit corporations to postpone their annual or general meeting, as is already the case in several EU Member States (e.g.: Italy). Until this happens, the Budapest Stock Exchange recommends issuers to comply with their disclosure obligations more stringently.
What are the Options for Executives?
To deal with this situation, one must first examine the articles of association and its rules of procedure. For publicly listed corporations, the law does not prohibit decision-making bodies to host their annual meetings electronically. However, the memorandum/articles of association must contain express permission to do so. According to Kapolyi Law Firm's Senior Associate, an alternative is to vote through a proxy. This is an option available for most commercial companies. Furthermore, written decisions, if permitted by the articles of associations, can also be appropriate.
If the Meeting can be Held via Electronic Means
The articles of association of companies may permit voting by electronic means without personal presence. In this case, according to the Section 3:74 (2) of the Civil Code, participation may occur via electronic communication in a way which enables the identification of the members and mutual and unrestricted communication between them. Eligible electronic communication devices include, but are not limited to, the latest versions of Skype or Microsoft Teams software, as well as videoconferencing services available through bluejeans.com. The means of holding of the general meeting must be indicated in the invitation, possibly supplemented with a provision stating that, in the event that the emergency is declared to be over, personal attendance is also an option. It is important to note that if the general meeting is held in this form, electronic devices that do not permit the identification of the participants of the general meeting (i.e.: identification by presenting identity documents) and mutual, unrestricted communication are not appropriate. The holding of the meeting is conditional on the usage an electronic tool which is capable of simultaneously transmitting and live recording sound and images, and the keeping of written minutes. According to Dr. Gábor Horváth, a larger number of participants may pose problems in terms of building an appropriate network infrastructure. Using professional corporate technologies may be a solution, but free conference call services available through various web services are typically not suitable for large meetings.
Attendance by a Proxy
According to Kapolyi Law Firm's Senior Attorney, a further option is for the members or shareholders to attend the meeting via proxy. This is possible even if the articles of association do not allow the general or members' meeting to be held by electronic means. In this case, it is possible that all members or shareholders would authorize the same person. The proxy will thus be able to hold the general meeting in the presence of one other person, who confirms the minutes. Where the articles of association permit, the address of the authorized representative can be indicated to be venue of the meeting. It is crucial that the invitation contains all items on the agenda, which will enable the members or shareholders to express their opinion without being physically present. If a member or shareholder is only able to issue his authorisation abroad, it shall be duly presented in accordance with the laws governing the authentication and legalisation of documents issued abroad. This means that it is necessary to have the authorisation Apostilled.
Decision-Making in Writing
Where possible, decisions may be made in writing without holding a meeting (except for publicly listed companies). When voting in writing, the draft decision must also be sent to members who do not have voting rights on the particular matter. Written decision-making is not possible for publicly listed companies, and this option is generally available to smaller entities.
https://kapolyi.com/wp-content/uploads/2020/03/general-meeting-corona-virus.jpg
480
852
Kapolyi Iroda
https://kapolyi.com/wp-content/uploads/2019/05/kpeng-1.png
Kapolyi Iroda
2020-03-26 10:11:34
2020-04-03 12:01:27
Effects of the Coronavirus on General and Members' Meetings for Listed and Other Companies